Luna Kafé e-zine - lunakafe.com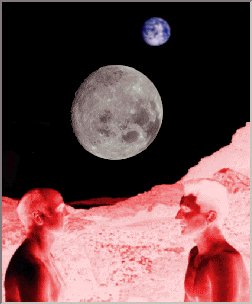 Welcome to ...
Luna Kafé
The Global Music Inn

Our full moon menus consist of musical dishes from many corners of the world, composed by our world wide web of contributors. A last menu was presented on the full moon night of January 12th 2017, and we're now on permanent vacation. However, every now and then we'll launch some spontaneous, impromptu, improvised or ad hoc articles. Foggy notions, whimsical moves, etc. Watch this space!
"There is no such thing as good or bad music. Only good and bad listeners" (John Peel)


L u n a   K a f é   H Q   J u k e b o x   N o v e m b e r   2023
 

[J u b i l e e s : reappearances, recurring & reoccurring moments]
Happy 50th anniversary to Stranded by Roxy Music, Muscle Of Love by Alice Cooper, The Táin by Horslips, Preservation Act 1 by The Kinks, Bedside Manners Are Extra by Greenslade, Ringo by Ringo Starr, The Human Menagerie by Cockney Rebel, Ass by Badfinger, Solar Fire by Manfred Mann's Earth Band, Sabbath Bloody Sabbath by Black Sabbath, (No Pussyfooting) by Brian Eno and Robert Fripp and the singles Truck On (Tyke)/Sitting Here by T. Rex, Merry Xmas Everybody/Don't Blame Me by Slade and Roll Away The Stone/Where Do You All Come From? by Mott The Hoople.
Happy 40th anniversary to The Revölution By Night by Blue Õyster Cult, Touch by Eurythmics, Walk Into Light by Ian Anderson, Conflicting Emotions by Split Enz, the live album Nocturne by Siouxsie And The Banshees, Music For Films Volume 2 by Brian Eno, 90125 by Yes and the singles 2000 Miles/Fast Or Slow (The Law's The Law) by Pretenders and Thanks For Christmas/Countdown To Christmas Party Time by The Three Wise Men aka. XTC.
Happy 30th Anniversary to The Red Shoes by Kate Bush, Strawberries Oceans Ships Forest by The Firemen (Paul McCartney and Youth), the soundtrack albums Even Cowgirls Get The Blues by k.d. lang and The Buddha Of Suburbia by David Bowie, The Yellow Shark by Frank Zappa, the live album Live Shit: Binge & Purge by Metallica and the EP On by Aphex Twin.
Happy 25th anniversary to Mutations by Beck, Ludwig's Law by Moebius Plank Thompson, Garage Inc. by Metallica, the live albums Roseland NYC Live by Portishead, No Security by Rolling Stones and Live On Two Legs by Pearl Jam and the debut EP by Madrugada.
Happy 20th anniversary to A Natural Disaster by Anathema, Let It Be... Naked by The Beatles, Maryland Mansions by Cex, Skull Ring by Iggy Pop and a large stack of live and compilation albums in time for the Christmas rush.

[Photo above by Dave Heath, from Street Seen: The Psychological Gesture in American Photography, 1940-1959. The Jukebox lists are also published at our LunaKafeHQ on Facebook.]
© 1996-2019 Luna Kafé