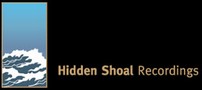 Australia - Full Moon 180 - 05/17/11

Hidden Shoal Recordings
- happy, happy birthday to you!


"Since starting up in Perth, Western Australia in 2006, Hidden Shoal has developed an enviable roster of genre-defying global and local recording artists. With 40+ acts from 10+ different countries ranging from the gorgeous neo-classical/minimal ambient of Antonymes through to the genius space-pop of Hotels and beyond the visionary team at Hidden Shoal continues to play an integral role in promoting exciting new independent music." (Hidden Shoal Recordings)

Throughout May 2011, Hidden Shoal Recordings celebrates their 5th birthday. Hooray! The super celebration kicked off on Friday 6th of May when HSR released a free sampler album called Hydrozoa; a compilation of 18 singles released over the last 18 months. Loads of pleasures and treasures here, dig in! Check the Luna Kafé archives, and you'll find numerous reviews of releases from the HSR label with us raving and drooling. Hydrozoa presents songs by: Markus Mehr, Wes Willenbring, Antonymes, Stray Ghost, Slow Dancing Society, Elisa Luu, Jumpel, Liam Singer, Rich Bennett, Boxharp, My Majestic Star, City of Satellites, Umpire, Iretsu, Hotels, Toby Richardson, Mukaizake, and Salli Lunn.
Again, HIP HIP HOORAY! Cheers, Cam & Co.!
Copyright © 2011 Håvard Oppøyen