England - Full Moon 245 - 08/18/16

Section Boyz
ØYAfestivalen, Oslo, Norway, 12.08.2016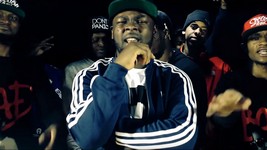 Travi$ Scott's cancelation of parts of his Europe tour this summer gave us the opportunity to be familiar with the up and coming grime group Section Boyz. Travi$ Scott was supposed to play at Øya 12. August, but he had to attend a conflicting event in Los Angeles. This is the second time Travi$ Scott has cancelled a show in Norway and judging by the reaction from the press, it seems as it didn't come as any surprise.
Section Boyz is a South London based Hip Hop collective. There are currently 5 members of the group (Littlez, Inch, Sleeks, K Nine, Swift, Deepee). The group has only released two full length projects, namely: Sectionly (2014) and Don't Panic (2015). The latter mixtape ended up on the 36th spot on the UK album charts.
Section Boyz played 8 songs over the span of 50 minutes. They started out strong and the atmosphere in the small crowd in front of the stage was good, but it did not last. As the performance continued the DJ and the crew were out of sync, it seems as though the playlist was off, which resulted in the DJ spinning the wrong tunes. This led to some awkward pauses. These problems were insignificant compared to the real problem; the crowd.
Due to the fact that Travi$ Scott couldn't play, and Øya was informed of this just a few days before his supposed show, this relatively new and unknown group from London had to step in. Øya was sold out so when this made the news, Section Boyz core fans who wanted to see them live had no chance of getting tickets. The audience at the concert seemed unfamiliar with Section Boyz and their tunes. Their lyrics are not the easiest to understand, either. They are rapping with heavy south London pronunciation. Section Boyz had high energy the whole show trough, but struggled to get the crowd on the same wavelength. At one point, when they dragged a few people from the crowd up on the stage the energy spiked, sadly this was too late as the concert was finishing.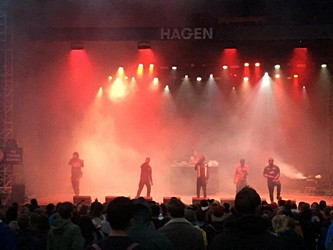 Setlist:
"Trappin ain't Dead"
"Don't like that"
"Came back (Bando)"
"Ghetto"
"Trophy"
"Bimma"
"Who needs a Hook?"
"Lock ARF"
Copyright © 2016 Bo Bang-Hansen