Norway - Full Moon 202 - 02/25/13

It's a label showdown!
Metronomicon Audio vs. Jester Records - Round 45



Now We've Got Members: Repulsive Force
  (2009 Metronomicon Audio: MEAU.0045.CD)
vs.
Nidingr: Wolf-Father
  (2009 Jester Records TRICK-045)

Welcome to round 45 in the label showdown series between Metronomicon Audio and Jester Records! Since we've more or less totally missed out on reviewing the output of these two great labels, we are going through their entire catalogues, matching the releases from each label consecutively against each other. Humorously counting goals

and giving out yellow

and red

cards, soccer style - but first of all reviewing the music. For more introductory information on this label match, see round 1.
Match preview
Repulsive Force is presented in a double fold-out digipack with a poster and insert.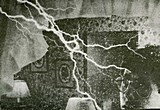 The Nidingr release comes in a jewel case.




The match

I was mightily impressed with Now We've Got Members Then Is Just Another Kind Of Now album, a perfect display of their joyful balkan-prog mix, even if it at times was an exhausting listening experience. Now this Metronomicon "big band" is back with Repulsive Force, and my expectations are high. It starts rather cosy with "The Stars Look Back", a mid-tempo pop ballad with falsetto vocals, only interrupted by a short, hard & noisy funky theme towards the end, setting the scene for the steady funk of "Continuation", filled with their trademark arabic/balkan melodics and some energic sax playing from Dag Stiberg

. The slow, mellow and beautiful mood

of "Recursive" is only broken up by a couple of short up-tempo klezmer-like violin breaks from Magnus Moriarty™. "Until The Evening Falls" is also rather slow, a blue-moody ballad playing with odd rhythms with such an ease that you hardly notice, with Magnus Askim joining on trumpet, while the sax again drives up the intensity in parts. The three remaining songs all last more than 10 minutes. "Talking Of The Future" adds a fine blend of funk and folk-rock to their brand of arabic sounding compositions, with some calm and eerie moments

, before surprisingly switching into an almost headbanginging theme towards the end. "You Have Not Succeeded" drives steady on with a 5/4 funk theme, perhaps not enough happening during its 10 minutes to hold the interest all the way through, slightly too much repetition

. "This Is A Warning" switches to 9/8 funk, but also this one is also lagging a bit on occation

.
To sum it up: Repulsive Force is a fine follow-up to Then Is Just Another Kind Of Now, even if it doesn't surpass it in any way. Competently played, a well oiled band, but a couple of songs seem too long, but Dag Stiberg's raw and inventive sax playing saves the day on more than one occasion.
Nidingr features several members with various connections to veteran and new Norwegian black metal acts, among them drummer Hellhammer from Mayhem and guitarist Teloch from Gorgoroth. Since this is a genre I know only superficially, I won't go into the various songs, but only confirm that Wolf-Father seems to be a well-crafted

album within the scheme of what goes for Norwegian black metal these days. Fronted by vocalist Cpt. Estrella Grasa, they offer the typical wall-to-wall ice-picking minor chord guitars

and faster than you can count blast beats drumming

, with some slower parts thrown in for variation and breathing space. Jester's and Ulver's Kristoffer Rygg joins in on vocals on one such occation.
To sum it up: An album that probably preserves a tradition rather than breaking new ground, but (N)BM fans will probably enjoy this.
Match result: Metronomicon Audio 2 (





) - Jester Records 3 (



)
Next match
Next head-to-head meeting is the Truls/Trees Vs. Center Of The Universe release Surfing USB from Metronomicon Audio which is up against the Zweizz & Joey Hopkins self-titled release from Jester Records.
Copyright © 2013 Knut Tore Breivik