Norway - Full Moon 207 - 07/22/13

It's a label showdown!
Metronomicon Audio vs. Jester Records - Round 50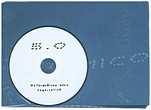 Various Artists: 5.0
  (2011 Metronomicon Audio: MEAU.0050.CD)
vs.
When: Whensday
  (2012 Jester Records TRICK050CD)

Welcome to round 50 in the label showdown series between Metronomicon Audio and Jester Records! Since we've more or less totally missed out on reviewing the output of these two great labels, we are going through their entire catalogues, matching the releases from each label consecutively against each other. Humorously counting goals

and giving out yellow

and red

cards, soccer style - but first of all reviewing the music. For more introductory information on this label match, see round 1.
Match preview
5.0 is is presented in a nice mug!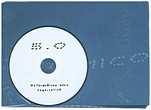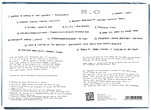 The When CD comes as a digipack CD with a booklet.



The match

Every 10th album from Metronomicon Audio is a compilation, consisting of new tracks not included on previous releases, mostly from their own artists, but not exclusively. Koppen & Center Of The Universe starts the show with "Kosmonauts", a nakedly arranged synth-based hip-hop tune with Russian words and Arabic tones. Hanny's "Can't" is also rap-infused in style, but rather fragile, nice and soft. Vernon Lenoir is a new name to me, his "Symeon Stylities" is semi-organic electronica, a small up-lifting instrumental with a synth (or sampled) trumpet taking the lead. Magnus Moriarty™'s "Distant Athletic Parts" is a nice little folky song with his typical bittersweet melodies, sparsely instrumented with mandolin (or banjo?), synths and whistling

. Pilemil's "Back To 1010" is a short pop song with a few odd chord shifts and somewhat detached singing. S.L.Y.C. is this time Sara Cools with Ole Bjerkebakke on drums and Sissyfus on various instruments, and "Miniatures" is 7-minutes long song which transforms from mellow folk-pop to a repetetive exercise, almost krauty, like French duo Air jamming. Yoreyolk is a duo with Marius Schei Johansen on drums and Ambros Borgulfsen playing bass and guitars, and also singing I guess. Their "Eggs" is mellow indie with lightly skewed distorted but non-aggressive guitars. Japanese hip-hop experimentalists Satanicpornocultshop were also present on the 4.0 compilation, their "Tennojizoo (Kesalan Patharan Mix)" raps it up in style

. I have no idea who Hans Ice is, but his "Hans Ice Phone Home" is rather cheesy synth-pop, somewhat cold in style, but humorous. Hotentot Apron is one of Satanicpornocultshop's aliases, and the instrumental "Coyote" is certainly more experimental than their previous track, a glitchy electro-noise mashup. Cyrano & Armageddon's "50 Cent" is perhaps an outtake from their 80's inspired Surfing USB synth-disco album, and could easily have been included there. Toshybot, aka Torstein Mwaniki Dyrnes, also present on the 3.0 sampler, and his "Super Nintendo Chalmers" is luckily calmer than the title perhaps implies, a naked synth-pop instrumental, also very 80's sounding. Easy, aka Jon Platou Selvig, joins Center Of The Universe for "Bospherus Coco Bryce High Energy Rewerk", sounding more "Super Nintendo" to me than the Toshybot track. Feather And Folly are also unknown to me, obviously a guitar strumming folk duo, judging from their lightly acid-folky "Emma's Island". Ending the 5.0 compilation is the Oslo "krautpop" group Radio 9, perhaps also a good label for their "Damo Suzuki Is Staying At My House", a 15-minute (!) long track. Repeating the same three-tones bass riff for that long is risky

, but they manage to make it interesting enough if you're in the right mood, though not in the same league as the musically related Norwegian group Salvatore, which showed up on Center Of The Universe's Remixes/Remixed Ether Force Unit Seven release.
To sum it up: Another fine compilation from Metronomicon, on par with the last one.
When's Misshimmisshimmisshim... was a great return to pop-psych-form from collaborators Lars Pedersen and Haakon Ellingsen, so it was not a surprise to see them hook up for another album this soon. Opening the show is the title track, an a capella intro, very Beach Boys inspired, warm and vibrating. "Whensday Child" is a rather monotonous instrumental, grinding one chord for for almost six minutes, without too much happening

. "You And Me" is a fine and mellow tune with a shimmering and light arrangement

. The first of two 10-minutes long tracks, "The Pastoral (part 1-3)", is surprisingly calm for the first minutes, with lots of air around sparse string instruments. Halfway trough we're shifted into to the jungle, where wood percussion dominate while machines bursts of steam and a guitar interrupts with sounds of an electric whale or elephant

. "Walking in Circles" uses footstep rhythms for another mellow tune that at times sounds like an early 80's Phil Collins demo

. "Sleeptalker" and ""The Other Side" are two of the more hummable tunes on the album, but sound like throwaways or sketches, I know they can do better than this. Another 10-minute long track is ending the album, the strangely titled "You Are Silent (a. on solitary snow b. R.I.P.)", probably pointing to the 2007 album You Are Silent. This is Lars Pedersen in experimental mode, stitching together a dark maelstrom of samples, loops, etc, cacophonous and slightly nightmarish, ending the album in a mood which is not present in any of the other tracks.
To sum it up: After the magnificent pop-psych of Misshimmisshimmisshim..., I'm sorry to say that Whensday feels like a somewhat directionless collection of outtakes and unfinished songs.
Match result: Metronomicon Audio 3 (



) - Jester Records 2 (




)
Next match
Next head-to-head meeting is Magnus Moriarty™' Kodachromerockopera from Metronomicon Audio which is up against the brand new Ulver release Messe I.X-VI.X (due out on August 1st) from Jester Records.
Copyright © 2013 Knut Tore Breivik